SAFAR From Home ran from 13 September – 20 September 2020 and featured an online programme of 5 screenings and 5 live events. Read below to see what was on!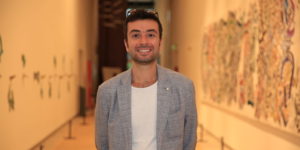 In a year when travels became impossible, SAFAR is inviting you to travel to and throughout the Arab World but also beyond, through your screens at home.
The SAFAR From Home programme is composed of a multitude of distinct journeys. That of Réda, accompanying his father on a long pilgrimage to Mecca. That of Rabih, crisscrossing his country to retrieve his true identity. That of Zaineb, attempting to find a balance between her Canadian present and her Tunisian past.
And while this programme is an invitation to imaginary journeys, the truth around the protagonists of these films is far from being a fictitious one. They defy their harsh realities. They question bewildering surroundings. They face inconceivable challenges. They lead quite impossible journeys. Yet through courage, resilience but also a lot of inspiration, they give a sense of meaning to their journeys.
Through five screenings (four features and a shorts program), and five talks over five nights, this programme is also celebrating five editions of SAFAR.
The screenings will run online for a full week between the 13th and the 20th of September 2020. The series of talks will take place over five nights, every evening at 6:30PM starting the 16th of September 2020, and winding up with an interactive discussion with all of you on your fondest festival memories, on the 20th of September 2020.
Welcome to SAFAR From Home and have a pleasant journey!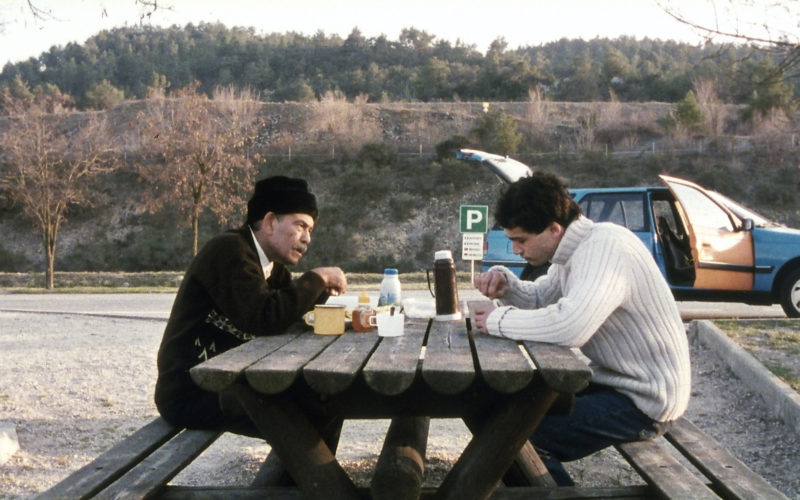 THE GREAT JOURNEY
Feature Fiction, Ismaël Ferroukhi, FR/MA, 2004, 108'
Arabic & French with English subtitles
A few weeks before his college entrance exams, Reda, a young man who lives in the south of France, finds himself forced to drive his father to Mecca. As they drive through different countries and meet various people, Reda and his father observe each other warily. How can they create a relationship when communication is impossible? From the south of France, through Italy, Serbia, Turkey, Syria, Jordan to Saudi Arabia, their road is 3,000 miles long.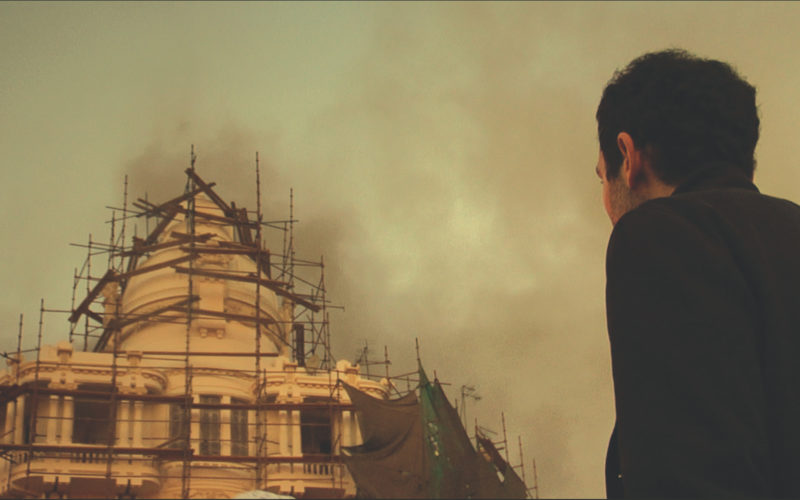 IN THE LAST DAYS OF THE CITY
Feature Fiction, Tamer El Said, EG/DE/UK/UAE, 2016, 118'
Arabic with English subtitles
Tamer El Said's ambitious debut feature tells the fictional story of a filmmaker from downtown Cairo played by Khalid Abdalla (The Kite Runner, United 93, Green Zone, Tigers, The Square) as he struggles to capture the soul of a city on edge while facing loss in his own life. Shot in Cairo, Beirut, Baghdad and Berlin during the two years preceding the Egyptian revolution, the film's multi-layered stories are a visually rich exploration of friendship, loneliness and life in cities shaped by the shadows of war and adversity.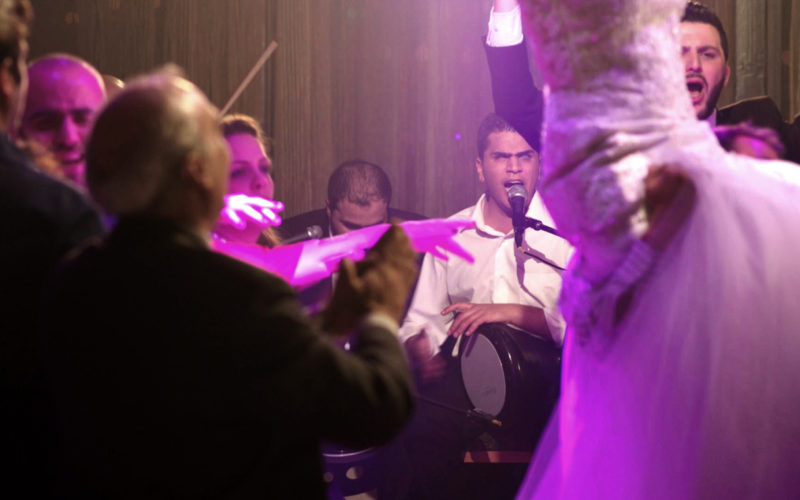 TRAMONTANE
Feature Fiction, Vatche Boulghourjian, LB/FR/QT/UAE, 2016, 105'
Arabic with English subtitles
Rabih, a young blind man, lives in a small village in Lebanon. He sings in a choir and edits Braille documents for an income. His life unravels when he tries to apply for a passport and discovers that his identification card, which he has carried his entire life, is a forgery. Traveling across rural Lebanon in search of a record of his own birth, he meets people on the far fringes of society who tell their own stories, open further questions and give Rabih minor clues about his true identity.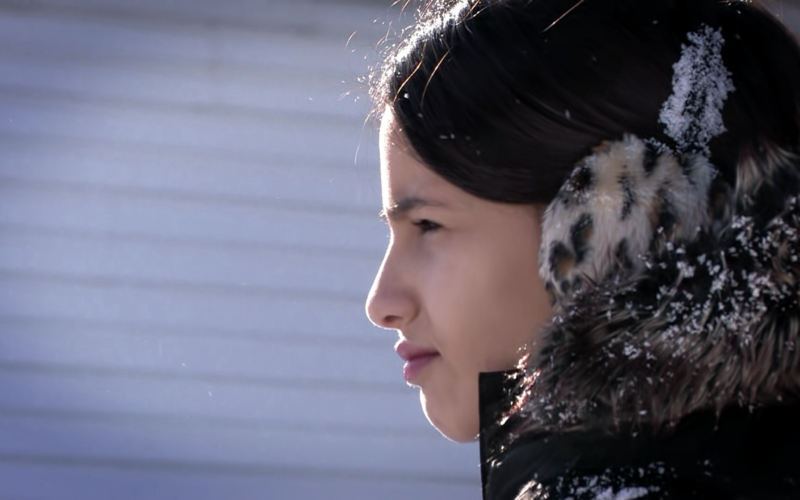 ZAINEB HATES THE SNOW
Feature Documentary, Kaouther Ben Hania, FR/LB/QA/TN/AE, 2016, 94' 
Arabic with English subtitles
Big changes await 10-year-old Zaineb from Tunisia: her mother takes her to Canada to move in with her new husband and his kids. A playful and emotional look into the widely discussed integration process of a young Muslim family and the true meaning of a "patch work family."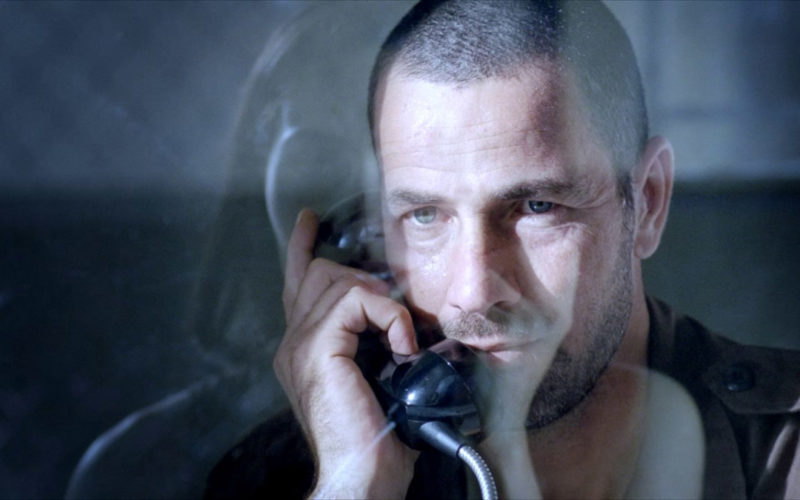 SHORT FILM PROGRAMME
Bonboné
Short film, Rakan Mayasi, PL/LB, 2017, 15′
Arabic with multi-lingual subtitles available  (please select subtitles from menu options in top right hand corner of player)
A Palestinian inmate serving time in an Israeli jail receives a visit from his wife who devises a bold and crafty operation to fulfil their secret desires.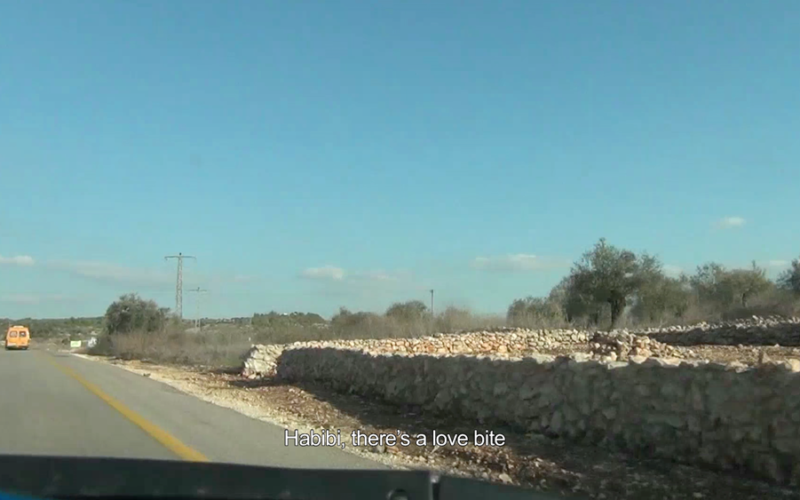 Mondial 2010
Short film, Roy Dib,  LB, 19'20″", 2014
Arabic with English subtitles
A Lebanese gay couple decides to take a road trip to Ramallah. The film is recorded with their camera as they chronicle their journey.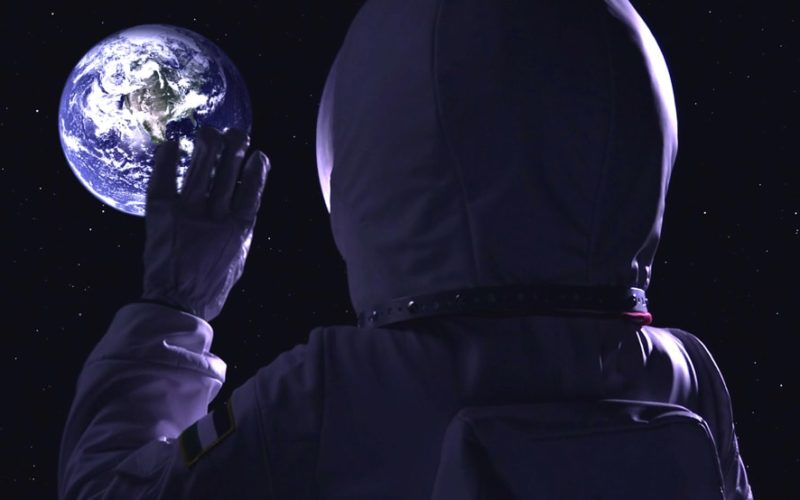 A Space Exodus
Short film, Larissa Sansour, PL/DN, 2008, 5′
Arabic with English subtitles
A Palestinian astronaut stakes a claim for her country.